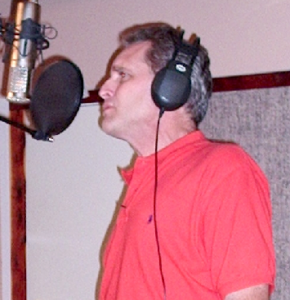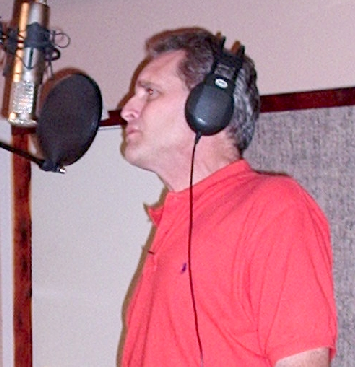 Hum hum hum-um, hum hum hum, ee i ee i o." My mother says that was the first song, coming from the crib. I could only hum the verse, but I had the refrain down. To the dismay of many, I haven't shut up yet.
When I was eleven or twelve, I got a Truetone (Western Auto) solid body electric and small Truetone amp from my grandad, Daddy Bill. He was an old horse trader and was happy to let me have his latest acquisition. I was the youngest of his six grandchildren, and none before me had taken up his interest in stringed instruments. All his siblings played, he being the banjo and fiddle player in the family. He probably thought I was his last hope to carry on the music legacy.
It was about this same time that Phil Rozell, Kelly Connell (two future charter members of the BBB) and I started playing music together. After graduation, I headed off to college while they persued higher education close to home. When the band came together in 1976, I was too far away to chase the music dream with them. And with two rhythm guitar players, plus a wealth of vocal talent among them, my services wouldn't have been needed anyway. I basically put down my guitar until 1989 when I started singing on the opry circuit. Phil Rozell and I had both settled in east Texas and we teamed up to sing together on some of the local opry shows. Around this same time, I became reaquainted with fellow BBB member Boyd Hudgens, and had the opportunity of playing various gigs with one of the most talented musicians I know. I later fronted a country dance band and played the VFWs and dance halls of east Texas for about five years. When Bob Robinson came up with the idea for a twenty year reunion of the BBB, my old friend Kelly Connell called and invited me to come sit in. I didn't actually do much with the band that first reunion, but they invited me back each year and I've been blessed to be a part of it ever since.
Today, most of my spare time is spent spreading the Gospel with "On My Way", a gospel-bluegrass band out of the east Texas area. And of course, I try to never miss the chance to play with my gradeschool buddies and the other founding members of the BBB that have gone out of their way to make me feel like an original. The Lord has truly blessed me with a love of music and the lasting friendships it has brought me. I think Daddy Bill would be proud.