Check out the sub-pages for more info on these, the only two works of the Bois d'Arc Bottom Band.
The CD cover below is from our 2006 recordings at Siesta Ranch Studio near Gilmer Texas.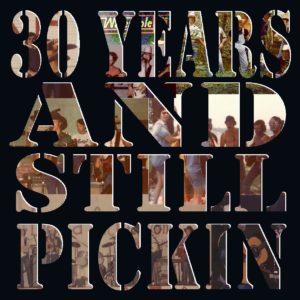 Songs on this CD are:
1    Boys In The Band
2    Fire On The Mountain
3    Only Daddy That'll Walk The Line
4    Big Blue Diamonds
5    Trudy
6    Dim Lights
7    Houston
8    Tequila Sunrise
9    Have A Dream On Me
10 Till I'm The Only One
11 Frauline
12 Endless Search
13 It's You
14 Back In LA
The 45 RPM Record – Recorded at Gene Huddlestons Studio in Garland Texas. Both songs were written by Gary Moreland.
Side A – Endless Search
Side B – It's You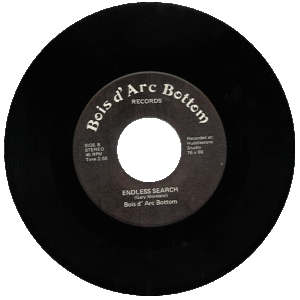 Another song written by Gary Moreland while we were recording at Siesta Ranch was titled "The Boy's In The Band".  Request it at one of our concerts!